YouTube Shorts for Beginners
Do you have any experience with YouTube Shorts? Have you been seeking a method to get started and learn how to make short films on this famous platform? This tutorial will equip you with all the essentials needed to get started, whether you're an aspiring YouTuber or want to explore the vast variety of possibilities that YouTube Shorts provides.
YouTube Shorts is a new service that YouTube launched in 2020. It enables producers to generate 15-second video segments that can be instantly posted to their channel. Its user-friendly design, strong tools, and quick editing capabilities make it an indispensable tool for multimedia creators. Users may not only submit previously recorded films as shorts, but they can also record immediately within the app using their phone's camera and microphone.
This article will walk you through the fundamentals of getting started with YouTube Shorts and give recommendations on generating interesting video that connects with viewers. We'll explore subjects including topic selection, recording procedures, editing tools, and optimization tactics for optimal platform performance. Let's get started if you're ready to take your initial steps into the world of YouTube Shorts!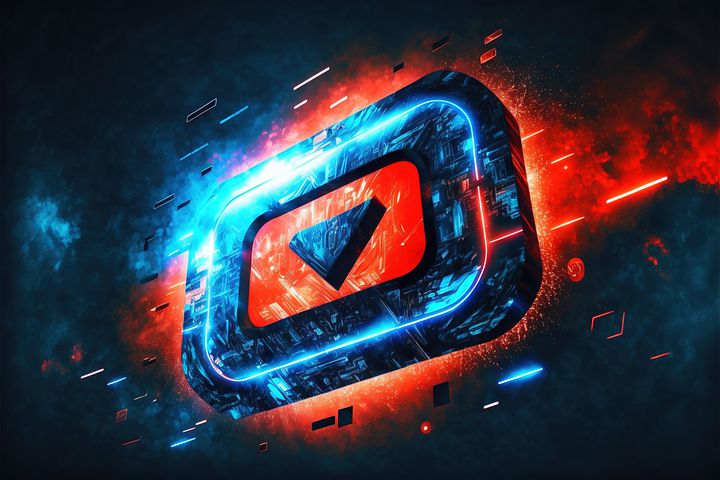 Introduction to YouTube Shorts
YouTube Shorts is YouTube's newest feature, allowing users to create short-form videos with music and effects. They are great for artists who want to create short, snappy pieces of content that can be readily shared with their audiences. You may rapidly produce an attention-grabbing video that takes only seconds to watch with a few clicks.
Shorts allow users to share tales uniquely while using the platform's reach. Anybody may create intriguing yet easy-to-consume content in minutes using its basic editing tools. They're also ideal for making interesting advertising or promotional videos. This makes spreading your message and engaging your audience easier than ever before.
It is critical to consider the duration of your video while generating YouTube Shorts. A Short can be up to 60 seconds long; however, most popular Shorts are considerably shorter – commonly 10 – 30 seconds long – since viewers enjoy brief bursts of material that can be devoured quickly and effectively.
In addition to length, the sound is vital when making YouTube Shorts; adding music or sound effects can assist in luring viewers in and keep them watching for longer. There are several free music libraries accessible on the site from which users may choose songs for their films without paying any additional expenses. Furthermore, different sound effects allow artists to customize their movies further, making them stand out.
Choosing Topics for YouTube Shorts
One of the most critical components of making a great YouTube Short is selecting an intriguing and engaging theme. While choosing a topic, remember your target audience and the sort of information they are interested in. Moreover, consider the length of your video – because YouTube Shorts may only be up to 60 seconds long, you must guarantee that your selected topic can be addressed within this time span.
When selecting themes for your YouTube Shorts, look for those with the potential for several episodes or series. This will allow you to create relationships with viewers by presenting them with constant and enjoyable material. It also has the ability to stimulate long-term watching if individuals grow engrossed in the series' plot or characters.
While brainstorming subjects for captivating YouTube Shorts, consider current trends, news articles, and popular culture themes. You may even make movies based on viewer-submitted questions or requests! Maintain an awareness of any popular themes or issues relating to your expertise by staying on top of important conversations on social media sites.
Finally, while choosing a theme for your YouTube Shorts, ensure it emotionally resonates with viewers. Focus on tales or experiences that stress the human connection and elicit emotions like laughter, pity, hope, etc. This will help viewers connect with your movie and remember it long after they have finished watching it!
Recording Techniques for YouTube Shorts
It might be difficult to record YouTube Shorts, but generating high-quality videos with only your smartphone or camera is feasible. While recording YouTube Shorts, keep the overall design of your video in mind, as well as the audio and lighting components.
Use an external microphone that connects to your phone or camera for the finest sound quality. If you intend to capture talk, you should also consider purchasing a portable boom or directional mic. Moreover, when recording audio-only clips, attempt to minimize background noise to a minimum by standing in calm settings and utilizing white noise filters for video recordings.
Natural light is typically the greatest option for recording YouTube Shorts when it comes to lighting. If there isn't enough natural light, add auxiliary lighting such as LED lights or softboxes for a more professional appearance.
When recording YouTube Shorts, keep in mind that quality is key! Set up your equipment ahead of time to make the most of each take and provide the greatest quality video possible.
Editing Tools for YouTube Shorts
YouTube Shorts editing is critical for ensuring that your video material looks professional and polished. It is critical to employ the proper tools for this. Adobe Premiere Pro, Sony Vegas Pro, and Final Cut Pro X are among the editing programs available. Each of these applications has its own set of features and capabilities, so pick the one that best meets your requirements.
Before beginning editing with any of these apps, determine how you want to change your video recordings. For example, if you want to add text to your YouTube video, most of these apps will provide a text tool. Moreover, several effects are available for adding effects like as transitions or blur to create movement between scenes or highlight certain sections of the video clip. You may change the strength and duration of some of these effects by sliding a slider or entering numbers into an input box.
Color correction is another essential technique for editing YouTube Shorts. This tool allows you to change each clip's brightness, contrast, saturation, and color to make it more aesthetically appealing. Depending on your software package of choice, additional capabilities such as cropping or adding sound effects and background music may significantly improve the quality of your video material.
Lastly, once you've done editing all of your footage into a single coherent video file type (such as MP4), testing the final result before posting is critical. Play the reduced video on several devices, such as computers and smartphones, to check it appears fine on all platforms. In this manner, you can ensure that visitors get precisely what they anticipate when they watch your YouTube Short!
Optimization Strategies for YouTube Shorts –
Optimizing YouTube Shorts to increase reach and engagement is critical in creating successful videos. You must examine a few crucial techniques to guarantee that as many people as possible view your shorts.
First and foremost, you should concentrate on maximizing the title of your short. Employ keywords that appropriately reflect the content of your short and be sure to include them in the title. In addition, design a distinctive and attention-grabbing title that will compel users to watch it.
Second, while posting your short, use tags and other metadata. Tagging your video with relevant keywords will assist search engines like Google or YouTube in the correct index of it, making it simpler for potential viewers to locate. You should also choose a high-quality thumbnail image that correctly represents the content of your short.
Finally, use social media channels like Twitter and Instagram to expand your audience. To attract more viewers, post about your video using relevant hashtags and interact with other people who are posting related material. Moreover, if appropriate, link back to other films or channels to draw attention from those sources back to your own channel.
Finally, to obtain greater visibility for your videos, work with other YouTubers with a similar audience or interests as you do. Collaborations can successfully increase your viewership while allowing you to benefit from each other's audiences and resources.
Conclusion
You can simply produce compelling content, promote your brand, and expand your audience using YouTube Shorts. This tool's adaptability allows you to produce one-of-a-kind videos in minutes. Even after the debut of YouTube Shorts, the platform is still in its infancy and has lots of space for expansion. I genuinely hope you found this instruction useful and that you have had success on the site. If you want to learn more about YouTube Shorts, go to the official YouTube support website. Have fun creating!
References:
https://uppbeat.io/blog/youtube-shorts-guide/
https://www.socialpilot.co/youtube-marketing/youtube-shorts
The Article A Beginners Guide to YouTube Shorts First Appeared ON
: https://ad4sc.com