How Can Bloggers Use AI to Save Time?
Time-saving measures are more vital as blogging grows in popularity as a means to reach audiences and engage customers. Bloggers on the lookout for more time- and labor-saving solutions to manage their processes are increasingly turning to AI.
In this piece, we'll discuss the time-saving benefits of artificial intelligence for bloggers, as well as the functions of several AI writing tools.
Let's get started by understanding the role of AI in blogging!
What is the Role of AI in Blogging?
Artificial intelligence (AI) is now widely used in the blogging industry, helping writers save time through automated activities and improving the quality of their writing.
Streamlining procedures like content generation and social media administration can make it simpler for bloggers to create high-quality material in less time.
AI Writing Tools: What Do They Do?
Artificial intelligence writing tools utilise algorithms to expedite the writing process and automate mundane but necessary steps. It may brainstorm potential article or blog post subjects, propose related keywords and phrases, and even optimise the text for search engine visibility.
Some AI-powered writing aids, for instance, can recommend ways to enhance previously written pieces. They might be able to spot typos, offer word replacements, and insert relevant links in the text on their own. Bloggers may avoid spending extra time on tasks like proofreading and linking by using these tools.
In order to swiftly and accurately check for instances of plagiarism, several AI writing tools incorporate plagiarism detection software into their processes. This aids authors in making sure their work is original and free of any copyright violations. Reaching out to a worldwide audience may be facilitated by the fact that some software can translate content into several languages.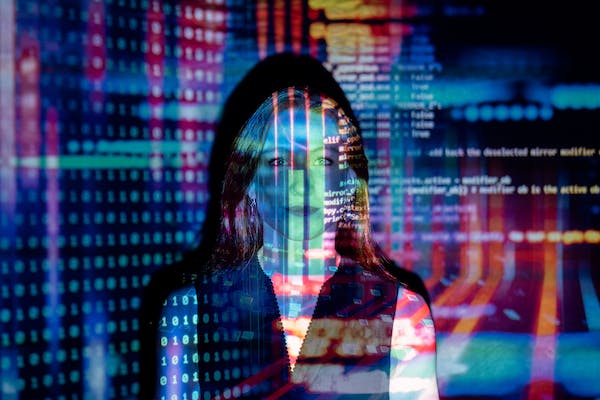 Ways in Which Bloggers Can Use AI to Save Time:
Here are some ways in which bloggers can use AI to save time:
1. Automating Mundane Tasks
Content management systems and plugins with artificial intelligence-based automation features are available for bloggers. As a result, bloggers should expect significant time savings compared to performing these duties manually.
Bloggers have an easier time managing their content calendars and meeting publication dates when they use a platform powered by artificial intelligence. Insights on their audience and recommendations for improving blog posts can be generated by the AI-powered technologies.
AI can simplify several parts of blogging, including content scheduling and publication. Automation technologies facilitate the distribution of information across many online channels. For instance, writers may concurrently publish material to social media channels using technologies like Hootsuite, Buffer, and Sprout Social.
2. Email Marketing Automation
While email marketing is a great approach for bloggers to contact their audience and increase their lead generation, managing campaigns and keeping track of data may be difficult. ConvertKit, MailChimp, and AWeber, three AI-powered email marketing solutions, allow bloggers to save time and increase the return on investment (ROI) of their email marketing by automating campaigns, segmenting audiences, and providing statistics and insights.
Users of these systems may build their campaigns based on standard formats and then tweak the details to suit their needs. The programme also collects information from its users and uses it to write material that is unique for each reader.
Email open and click-through rates may also be monitored, giving the user valuable insight into the success or failure of their campaign and allowing them to alter it as needed. Systems powered by AI may also identify trends in client behaviour, allowing businesses to send timed, personalised communications to customers.
3. Creating Content With AI
Artificial intelligence (AI) is changing the blogging landscape. Bloggers may quickly and accurately produce high-quality material using AI-based technologies.
The GPT-3 open-source language model developed by OpenAI is one example of a technology that use AI to aid in the production of content for blogs. In order to create text from a given prompt or subject, GPT-3 use natural language processing (NLP). With its extensive data training, it can produce flawless content for websites, newsletters, and more.
Autocomplete recommendations for words and phrases as you write are another time-saver offered by GPT-3, which is useful for bloggers. With this function, they may write their texts rapidly, without stopping to seek up terms in dictionaries or other resources. All text created by the programme is guaranteed to be free of grammatical errors, allowing bloggers to uphold the highest standards in their writing.
Bloggers may quickly and easily produce consistent pieces of content with a consistent tone using one of the many templates available in GPT-3. Bloggers may save time while still producing high-quality material, which will benefit their efforts in other areas, such as promotion, networking, and design.
4. Content Optimization and Editing
Blogging essentials like content optimisation and editing may be made more efficient with the aid of AI. Automated text optimisation is made possible by AI-powered applications like Grammarly, Textio, and Quillbot, which scan text for typos, grammatical flaws, and style difficulties and then suggest fixes. These programmes can also recommend alternative wording or phraseology to improve readability and interest. Bloggers may benefit from their suggestions for formatting by making the content easier on the eyes by adjusting the font size, colour, line spacing, etc.
You may maximise the effect of your content by using AI-based technologies to examine audience engagement numbers. Using Semantria from Lexalytics, for instance, bloggers may analyse the comments on their blog articles and social media platforms to spot patterns in user input.
They can see what kinds of postings are most popular with their audience and tailor future ones to those that do well.
Bloggers may learn more about the interests of their audience by tracking the distribution of their material throughout social media with the use of AI-powered tools like Gavagai Explorer.
Conclusion
The use of AI can improve efficiency and save time for bloggers. Bloggers will benefit from more access to automation tools, a more uniform voice throughout their articles, and higher quality writing as a whole.
This article discussed the importance of AI in the blogging world, the benefits of using AI-powered writing tools, and how AI may help writers save time.
Do you want to learn how to use AI technologies to save time in your blogging? I hope to hear from you soon. Leave a comment below and tell me what you think.
References:
https://problogger.com/an-introduction-to-artificial-intelligence-in-blogging/
https://www.longshot.ai/blog/how-ai-can-disrupt-blogging
https://telappliant.com/blog/ai-blogging-is-here-compelling-content-written-by-machines/
The Article How Can AI Help Busy Bloggers Get More Done? First Appeared ON
: https://ad4sc.com