Natural Disaster Home Protection Tips
Natural disasters are calamities that cannot be predicted but can have catastrophic effects on all forms of life. These calamities put a large number of people in peril and result in extensive damage to property.
Damage caused by natural disasters and adverse weather conditions costs the United States an annual total of $23,46 billion. In the United States, the most common natural disasters that lead to widespread destruction include hailstorms, floods, tornadoes, and earthquakes.
Because of this, many of us are forced to take significant precautions in order to protect ourselves and the things that we own.
As a consequence of this, we would like to inform you about the options that, due to the nature of our packed schedules, we may need to pay special attention to. We have compiled a list of survival strategies to help you stay alive in the event that Mother Nature decides to show her fury.
During the course of a natural disaster, following these safety principles will keep you safe. Keep reading to gain a deeper understanding of the scope of preventative acts and the benefits they offer.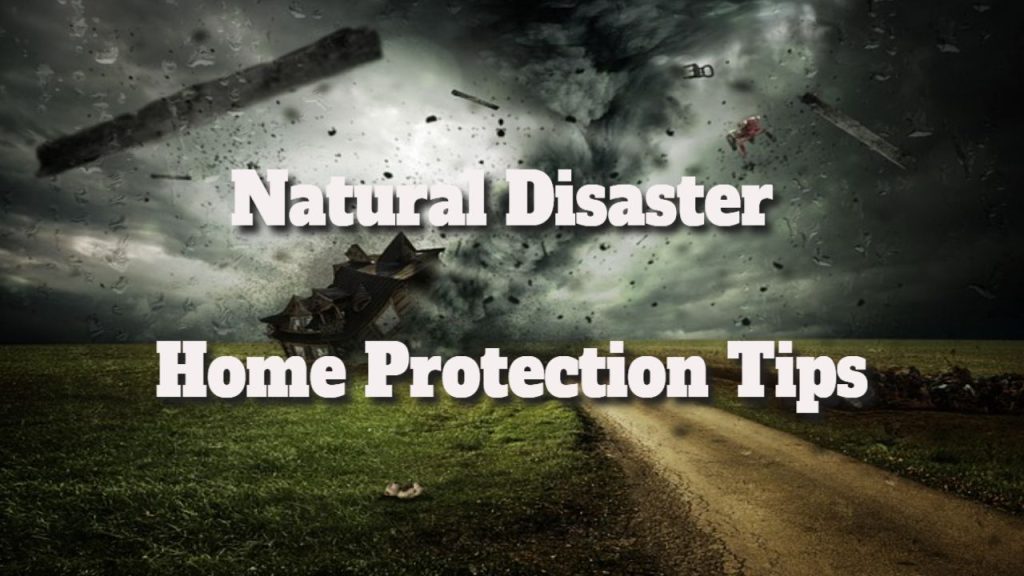 Staying Safe During Natural Disasters
Staying educated is one of the best ways to protect oneself from needless risks.
Keep an eye on the websites of your municipal governments and any news organizations for the most up-to-date facts and forecasts.
Even if you avoid listening to the news, it is important to keep up with current events and changes in order to guard against being caught off guard. In the event of an emergency, having an emergency kit at home that contains things like flashlights, batteries, first aid supplies, and canned food will keep you safe.
Flood Protection For Your Home
Rapid flooding can occur for a variety of reasons, including intense rainfall and cyclones. There are several different approaches that you can take to protect your home. Determine first how water travels around your home and then go from there. The slope or incline of the ground can either cause water to run off of it or allow it to seep in.
You could also try the following:
Make the necessary adjustments to the water valves to enable the automatic draining of the drainage system.
Things like gasoline tanks and patio furniture should either be elevated or anchored when placed outside.
Rebuild your house such that it is higher than the expected flood level.
Guard Your Home Against Forest Fire
No home is completely safe from a wildfire; thus, you must leave immediately if you receive a mandatory evacuation notice. You can, however, get ready for it in a number of different ways, including the following:
To begin, clear the area around your home of any unwanted or dead vegetation. This will create a buffer zone. Put as much distance as you can get between the home and the pile of firewood. Make use of materials that are resistant to fire, such as metal brackets along the margins of the roof.
It is impossible to overstate the importance of having a secure area. Your home is encircled by a fence that has a width of between 5 and 10 feet. Eliminate potential sources of ignition, such as wooden patio furniture or other combustible objects, and switch out mulch for rocks or gravel.
Hurricane Protection For Your Home
It's likely that you think it's impossible to safeguard your home from the destruction that can be caused by hurricanes, but you should reconsider this belief. You won't be able to stop the devastation entirely, but you can lessen the impact it has on your house.
The good news is that you can accurately forecast when a hurricane will hit a given location. Before leaving, make sure that all of the doors and windows are securely shut because these are the weakest points in the house. Your home's interior will remain unharmed even if the glass shatters as long as you have plywood or storm shutters installed.
Next, you need to secure anything that could be blown away by strong winds or that could float away if there is flooding. This encompasses items such as garden furniture, toys, and tools, in addition to garden decorations.
It is quite possible that there will be interruptions to the power supply during a hurricane, so you should be prepared. Remove the plugs from each and every appliance and device. Until the electricity is restored, you should invest in a generator to keep perishable food from going bad.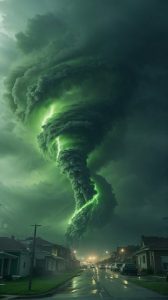 Tornado Protection For Your Home
Because tornadoes can come with little to no warning, you should always be ready for them. You did guess the most crucial thing correctly, didn't you? It is to secure anything that has the potential to become a missile.
When you next need to repair your roof or windows, you should give some thought to adding impact-resistant windows and wind-resistant roofing if your finances will allow it.
Be Ready For Any Disaster.
No matter what kind of natural disaster is most likely to strike, you should always have a kit ready to use in case of an emergency.
The kit should contain enough nonperishable food to last several days, two to three liters of water for each member of the household, any necessary medications and paperwork, as well as flashlights and batteries.
There are many other things that you could put in your emergency pack, but these are the necessities. There are many other things that you might put in your emergency pack.
It would be beneficial to have a firm grasp on both your financial situation and your emergency supplies. A parametric insurance policy, such as the one that is provided by Jumpstart for earthquakes, is something you should look into purchasing if you do not have a savings account.
If you and your family take the time to get ready for a natural disaster, you will put your home and your loved ones in the greatest position to weather the storm and remain as safe as possible.
Install the required safety devices.
Your home's security can be significantly improved by taking measures such as securing loose roofing shingles and fixing broken or missing shingles, as well as installing metal strapping and ETICS walls.
If you live in a location that is prone to hurricanes, you should have a professional install PVB windows that are resistant to hurricanes in order to extend the life of the windows in your home.
Your house will be protected from any natural disasters that may befall it thanks to the impact-resistant laminated glass and the heavy-duty aluminum frame that these windows have.
Make An Evacuation Plan.
You need a backup plan in case everything and everything stops working. In this case, evacuating the building is the backup plan.
Make sure that you have an extra door or window that you may use as a way in or out of the building.
Even a temporary barrier in front of your house can give you a few minutes of peace to gather your thoughts and get ready for the wrath of Mother Nature.
If you live in North Florida, organizations that specialize in damage restoration in North Florida could be of great assistance to you.
Call in the experts if you find yourself in a situation where you need to flee. These professionals will not only be able to guide you through the appropriate procedures for evacuating, but they will also be able to assist you with installing essential safety equipment that is adapted to the requirements of your region and the likelihood of natural catastrophes.
Insurance For Personal Belongings
It is important to discuss the necessity of having house insurance. Lightning, wind, rain, and frost are examples of weather-related perils that can be protected against by insurance. Why then bother with the insurance at all?
Before you get insurance, it is important to do your research and find a company that offers protection against all types of natural disasters. Some insurance companies may not offer full coverage to their clients, even if they do a great job of satisfying their customers' needs in other ways.
The extent of the damage and the expense to fix it will determine whether or not the rates will go up or down. Therefore, before making any changes to your policy, you should check with an experienced insurance professional to confirm that the coverage you now have is sufficient.
The force of Mother Nature can change quickly. Why then bother trying to exert control over something you simply cannot?
Even while natural catastrophes are not always avoidable, there are steps you can take to protect yourself and your family from injury, ensure the safety of your home, and reduce the amount of damage.
The Post Natural Disaster Home Protection Tips appeared first on Survivalbite.
The post Natural Disaster Home Protection Tips appeared first on https://gqcentral.co.uk
The Article Natural Disaster Home Protection Tips First Appeared ON
: https://ad4sc.com