As it enables thorough monitoring and analysis of business systems, SOC as a service is becoming increasingly crucial in the battle against cybercrime in India. Improved incident response protocols, timeliness, and resolution of all alerts are among the benefits of SOC service. Businesses and organisations have recognised the value of SOC services and are becoming more interested in deploying them. These businesses provide IT, professionals, with all of the tools they need to keep their networks and systems running smoothly.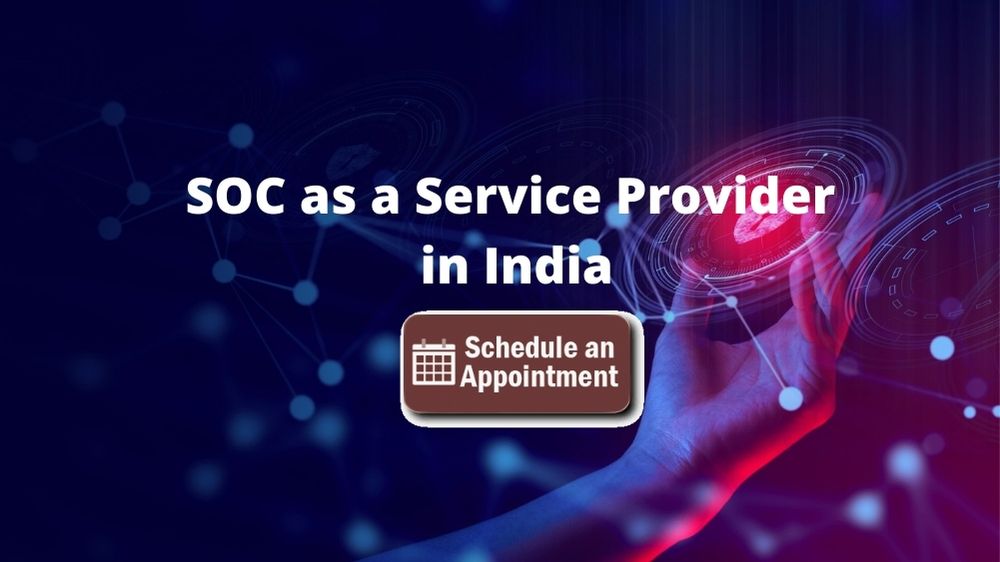 Arctic Wolf Networks
Arctic Wolf's decision to leverage AWS infrastructure in India allows it to scale its managed services swiftly and cost-effectively. Without the need for additional data centres, the organisation can replicate its IT architecture across various AWS Regions in a matter of weeks. Arctic Wolf recently announced its intention to open its first European security operations centre in Germany in 2021. It will make use of AWS Europe's (Frankfurt) Region.
The company's latest Series C round of fundraising reflects its emphasis on channel partners. The company has developed excellent ties with channel partners and is planning for an initial public offering (IPO) in 2022. Secure Data Technologies, Ingram Micro, and ConnectWise are among its most important partners. In July 2020, the company purchased Infogressive, a cyber security firm that assists channel partners in mitigating risk and establishing proper ransomware defences.
Its distinct approach to security operations helps companies to concentrate on growing their businesses and effectively operating their IT infrastructure. Customers may secure their networks and information assets by employing the cloud-native Arctic Wolf Platform. The AWN Portal from AWN provides a clear roadmap for watchful security. Calance's professional security experts handle and support the company's Indian operations. The SOC as a service model from AWN assists enterprises in implementing a highly secure environment.
Arctic Wolf, based in California, provides cybersecurity services like as CyberSOC as a service. Its software is easy to install and continuously analyses the surroundings for potential dangers. To create timely security intelligence, the organisation analyses network traffic, Active Directory information, and log data. The company's exclusive technology reduces false positives and provides businesses with peace of mind. While the corporation is not headquartered in India, it does have offices throughout the country, including in India.
SafeAeon
SafeAeon Inc. is an information technology and service provider based in the United States. Pleasanton, California serves as the company's headquarters. The company employs approximately 25 people and has yearly sales of $1.16 million. The company's website employs crucial technology to maintain the security of customer information. Security analysis and vulnerability analysis are two further technologies and tools. These products and services provide comprehensive cyber protection for enterprises against threats and hostile actors.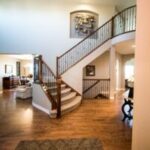 Ascend Technologies Inc.
Ascend Technologies is an MCA-registered business. Its registered office is in Domalguda, Hyderabad, in Gaganmahal Colony. The company provides a wide range of services, including consulting and software publications. The organisation has a team of highly qualified professionals that provide a wide range of services. The company offers a variety of software development solutions for a variety of industries, including finance, telecommunications, and government and military organisations.
Ascend Technologies' expert team of designers and engineers assists businesses in modernising, optimising, and developing new products. To design novel goods that are competitive in the target market, the team use mathematical models and computer simulations. Ascend Technologies is one of the few Indian firms with such competence in producing customised solutions for a wide range of sectors. Its extensive service portfolio ranges from software development to managed business IT support.
VertexPlus
VertexPlus Softwares Pvt. Ltd., based in Jaipur, Rajasthan, is one of India's leading service providers. It is a Trade India-verified company. The market is served by a wide range of software solutions and services provided by the company. These services include, among other things, a consultancy. The organisation provides a comprehensive range of solutions, from simple to complicated. VertexPlus offers a unique solution for each customer.
The company offers full-cycle mobile app development. In addition, VertexPlus offers application management services. The company's website showcases a number of major technologies and products. The company's website answers frequently asked questions about funding, income, and the CEO. VertexPlus delivers a wide array of services for e-Government organisations in addition to complete software solutions. A brief visit to VertexPlus's website will provide you with all the information you need to make an informed selection.
VertexPlus Technologies Private Limited is a private corporation headquartered in Jaipur. It is a non-governmental organisation that was founded on October 20, 2010. It has the NIC code 72200. There are two directors and two decision-makers in the company. The company was established in 2010 and is headquartered in Jaipur, India. Jaipur, Rajasthan, is where the company was formed. VertexPlus Technologies Private Limited had an authorised share capital of Rs. 100000 and a paid up capital of Rs. 100000 at the time of incorporation.
The post SOC Service Providers in India appeared first on https://wookicentral.com
The post SOC Service Providers in India appeared first on https://gqcentral.co.uk